Love Story
"I came to England in September of 2019 to teach at a school in Gorleston-on-Sea. My intention was to stay for 2 years and then go back to Canada. However, I did not intend to meet the IT technician of our school. Rob and I went from glances across the staff room to going on a 6 hour date that covered every Cathedral (and I think café) in Norwich. During our courtship, Rob gave me a box of birds eye potato waffles as I had never had them before. When he proposed, Rob brought this sentiment back to us. He took me to the sea and presented me with a shoe box which said "face the sea, open this box and make me the happiest man alive", inside of this box was a potato waffle box with a small note inside asking me to marry him. I of course said yes and the rest is history. We intend to move back to Canada in August of 2022 and cannot wait to start our lives together."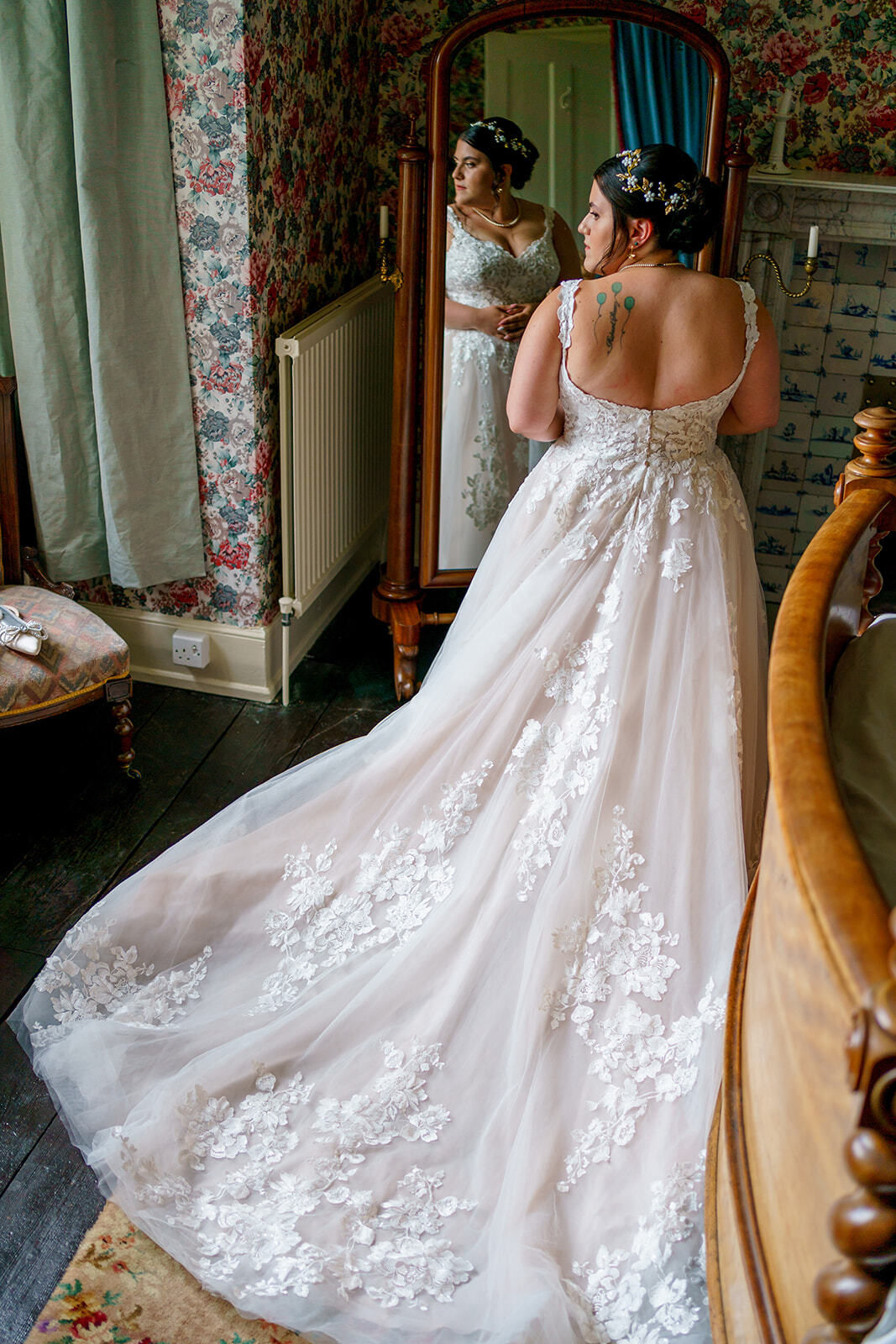 THE DATE
08/07/2021
THE VENUE
The Old Rectory Great Melton
THE DRESS
Essense of Australia Elodie
Pure Bridal Experience
"My Pure Bridal experience was truly amazing. I was very emotional as my mum could not be with me. I brought along my mother in law and a good friend. My mother and grandmother were there via WhatsApp video call. Rebecca was amazing, truly the best. I had many ideas of what I wanted my dress to look like, and unfortunately none of the dresses I had in my head were 'it'. Finally Rebecca left the room and came back with Elodie, I was unsure at first as it was quite fluffy and I had thought I wanted something less full. My oh my was I wrong, as soon as I put on this blush colored work of art I fell in love, it was exactly what I wanted but never knew. I am so thankful that Rebecca found this dress for me."