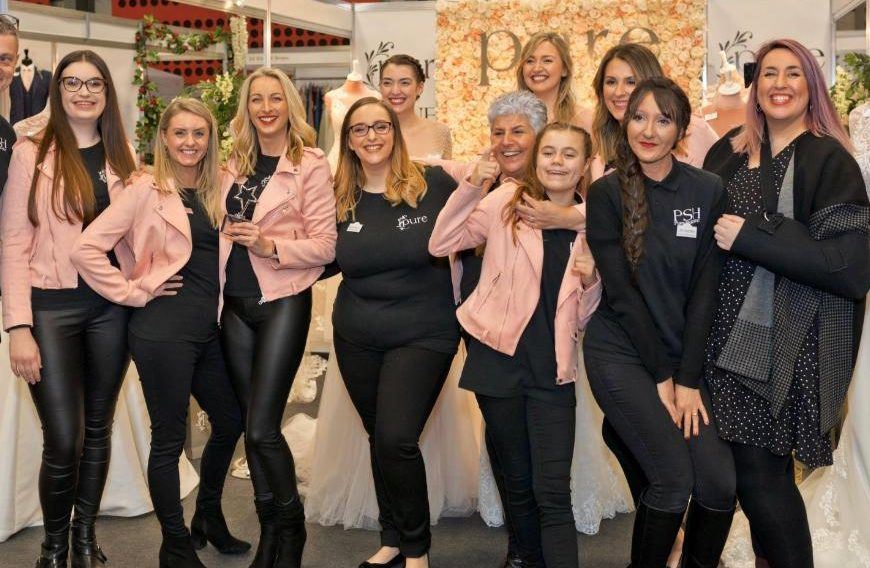 Officially The Best Bridal Retailer in England
Here we are just after we won the award for best stand at 'Bride' The Wedding Show in February 2020!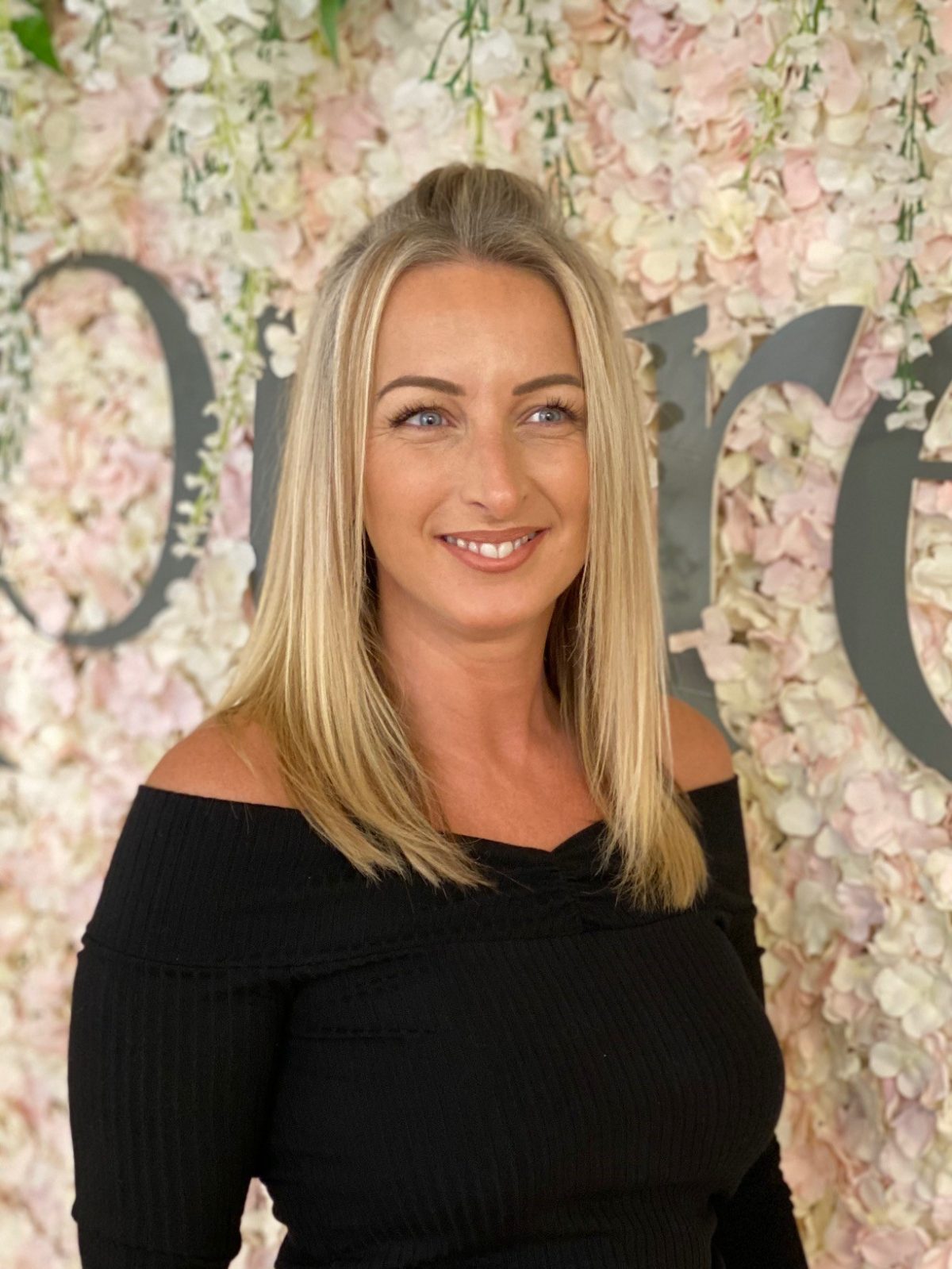 Anna
Pure's Owner
When I opened the doors to my little boutique over 15 years ago I could never have imagined it would become the Pure it is today. What a whirlwind it has been ever since, I don't think my feet have actually touched the ground in all that time! But I still love it all as much today as I did back then, even though Pure is barely recognisable from those early days. Over the years we've grown into the wonderful business we are today, in our stunning 'forever' boutique and I really couldn't be more proud of all we have achieved together. And ah yes…I'm also mum to Coco, Pure's gorgeously crazy, resident pooch!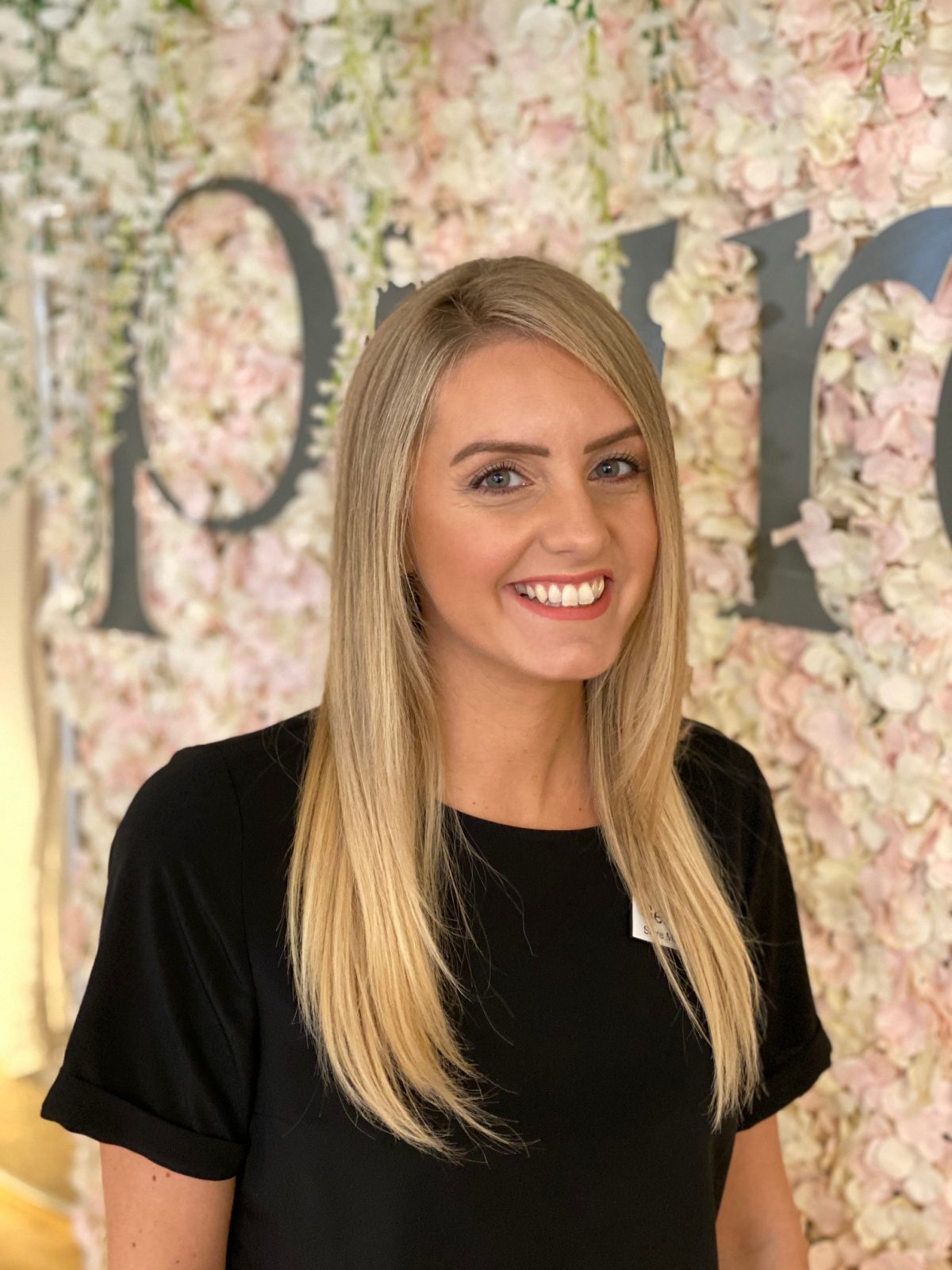 Gemma
Pure's Fab Manageress
There is no way that Pure would be Pure without Gemma! She's my longest serving member of the team and started working here as a part-time consultant when she was just 22. Older and wiser now, she is the glue that holds us all together.
These days she doesn't have many opportunities to serve our lovely brides as she's often up in the office making sure everything is running smoothly, but on the days when she is on the shop floor, you can be sure you're in the safest of hands, there's really nothing she doesn't know and is our Pure Guru!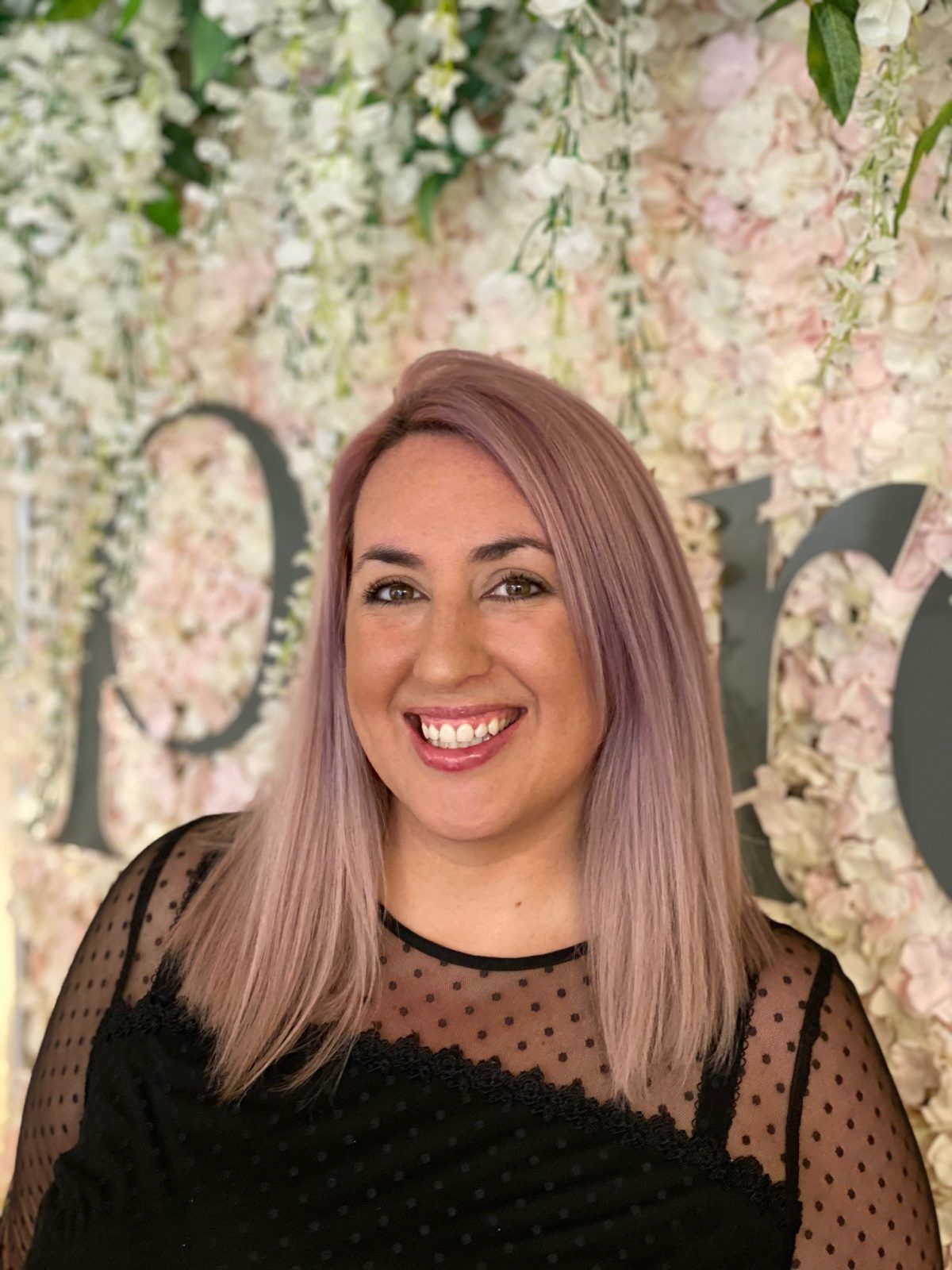 Vicki
Wedding Stylist
Vicki is our very own unicorn! She the happiest and most kind, caring and warm hearted lady we know. Always the same, she does everything with that wonderful smile on her face. Talented and artistc with a natural flair for creating unique looks that her brides adore, Vicki is totally in love with one of the biggest bridal trends right now, the overskirt…and almost burst with excitement when she saw the capes that we have ordered for next season! If Vicki is your stylist you are one lucky bride to be, enjoy your wonderful appointment, she's just gorgeous.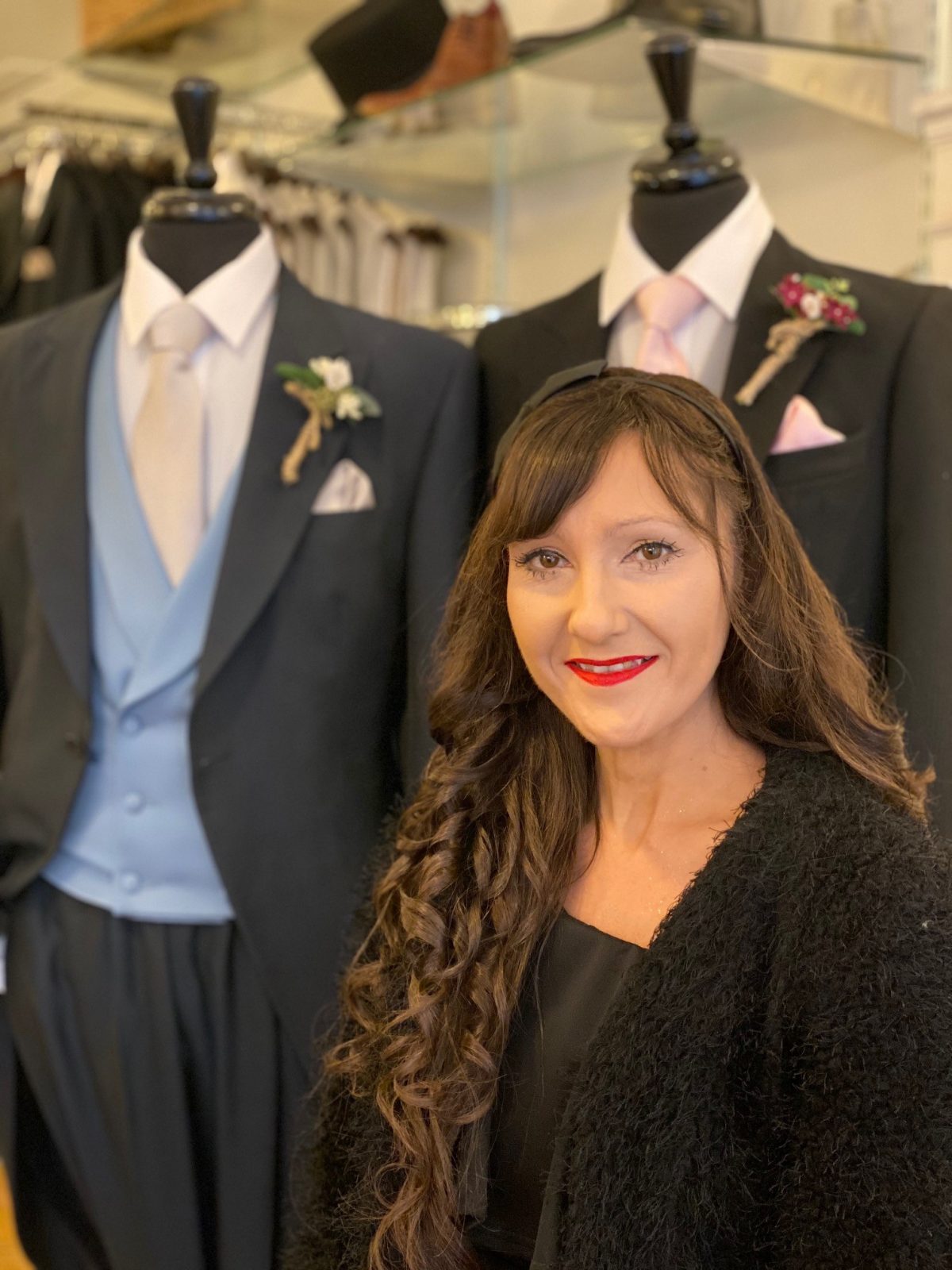 Annette
Head of Menswear
Annette has been with Pure forever!! Well about 10 years we think! And she has moved from bridal to become our Head of Menswear. She is fab at styling the gents in your bridal party and is super excited about the new checked waistcoat styles that she's chosen for our 2020 grooms. Although she's moved to menswear, Annette is still definitely the sparkliest member of the team as she is a self confessed 'glitter'holic'! So if it's suits you're after, then Annette is your man…well, obvioulsy not your man…but you get the idea!!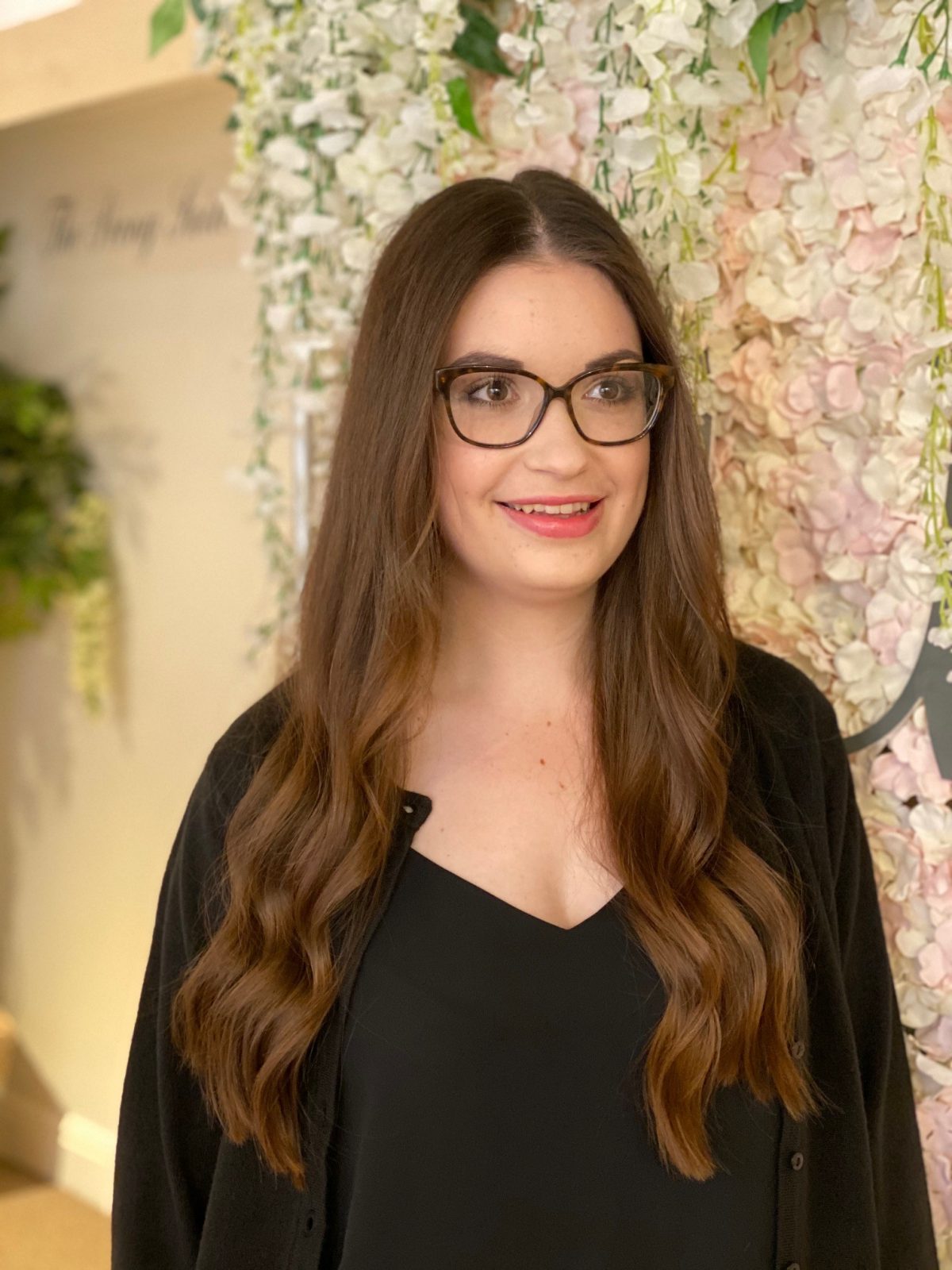 Rebecca
Wedding Stylist
Rebecca is the envy of all of us girls at Pure for her youthful looks! She's definitely the only woman we know who wants to look older! A trained and talented hairstylist, she always gets the job of 'sorting' our hair if we're off for a night out! But it also means she is the perfect person to chat to about ideas and inspiration on how to wear your hair on your wedding day. Softly spoken, warm and friendly, Rebecca will always put her brides at ease with her natural and relaxed nature and has a knack of finding 'The One'!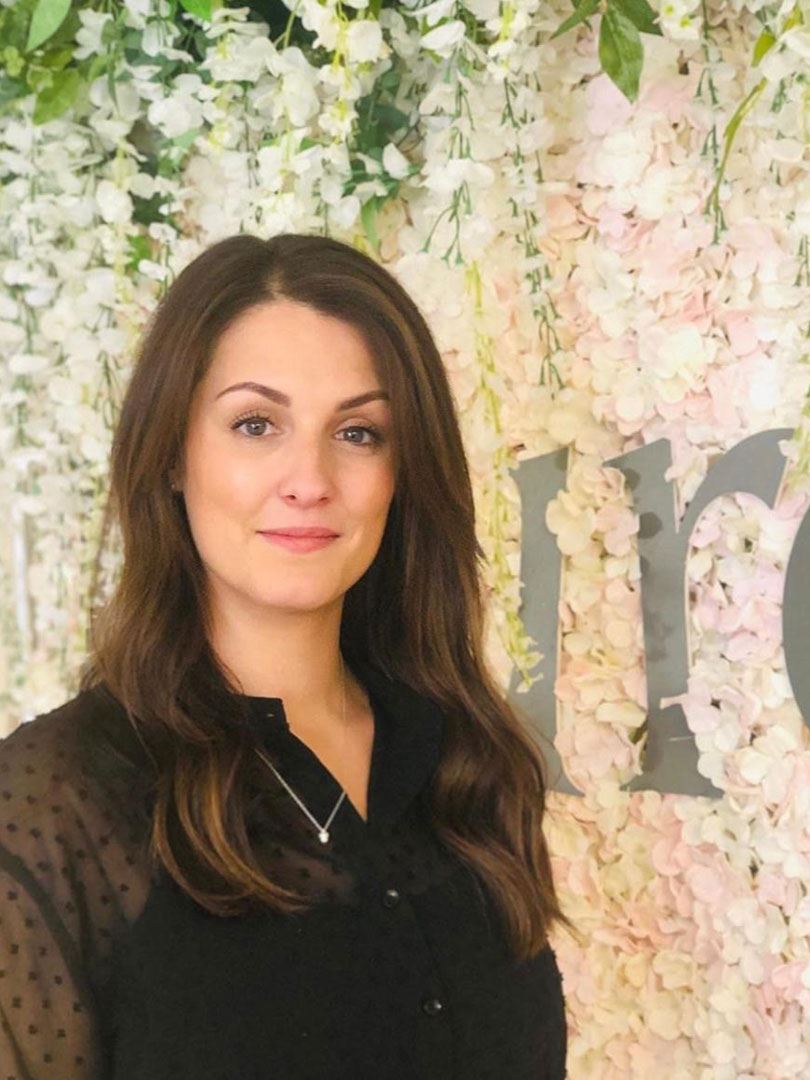 Jade
Wedding Stylist
Jade is the most beautiful lady, both inside and out. She's switched on, savvy and honestly, hilarious! She has the best sense of humour and is super quick witted and always has the rest of us in stitches! Jade got married herself just a few years ago and is an insta guru, so she is always on top of all the latest trends and what is influencing bridal fashion right now. From the moment you meet Jade it will feel like you've known her forever, she just instantly feels like your friend, you'll see what I mean when you meet her.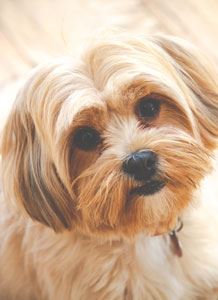 Coco
Pure's Pooch
Coco wins the cutest 'member of the team' award hands down! She is a little bundle of fluff that occasionally makes an entrance onto the shop floor, despite that being against ALL the rules! She's even recently gatecrashed a photo shoot making her modelling debut and ending up on the front cover of a regional wedding mag!